Everywhere we think you should drink, shop, and dine when you're visiting Hong Kong.
For starters, we understand: this has been a long, difficult lockdown, and in light of mental stability, we can't wait to get out for a bit. As borders open up, cases go down, and there's finally a glimmer of hope, few things are as fun as dabbling in a bit of getaway planning (you know, just so we're exceptionally ready when international travel is safe again). As we put together our post-pandemic bucket lists, our sights are fixated on Hong Kong — in particular, the city's remarkable dining scene.
Long heralded as an epicentre for great eats, Hong Kong makes a pretty good dream destination for the discerning gastro-tourist. With a bevy of Michelin-starred restaurants, exciting concepts, and a constantly evolving culinary scene, the city is home to some of the most progressive eateries in the region. On that front, we've taken the liberty of putting together a list of must-visit destinations, ranging from Asia's top restaurant to Hong Kong's first farm-to-table bar concept. Expect a medley of innovative approaches, a growing penchant for sustainable dining, and some pretty impeccable cookery. Whether you're there for work, play, or simply in search of a great meal, these are Hong Kong's top spots for you to check out the next time you're there.
The Chairman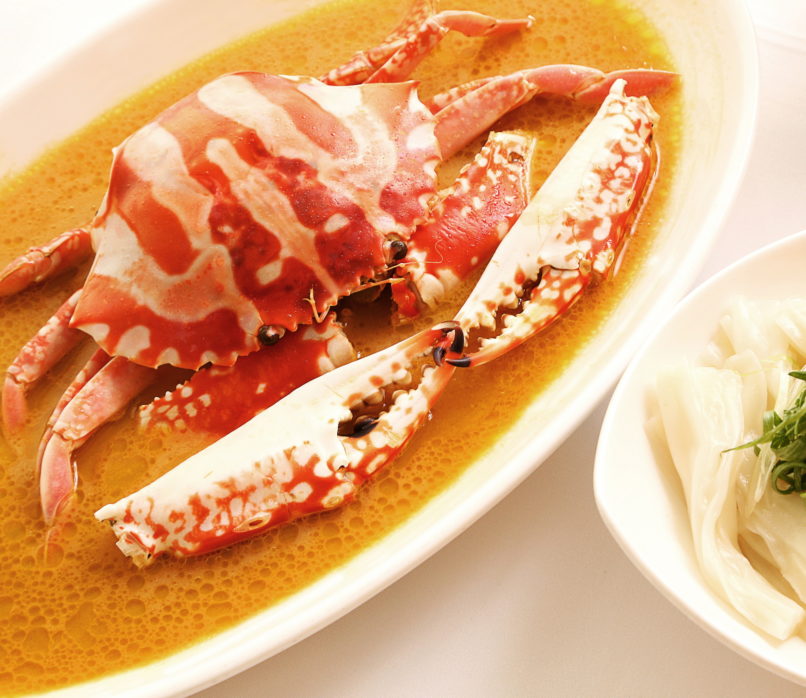 Perennially buzzing with the region's canto-fare loving patrons, The Chairman is ranked top in Asia's 50 Best Restaurants 2021, and we completely get the love. A modish salute to the rich flavours of Cantonese cuisine, the food here is all about fresh, locally-grown ingredients. Behind the establishment is restaurateur Danny Yip, who makes it a point to fly the flag for Hong Kong's culinary traditions, by putting authenticity at the forefront — with, of course, a modern twist. The braised spare ribs are enough to make any self-respecting foodie swoon, but their highlight is hands-down chef Kwok Keung Tung's steamed flowery crab. Prepped in decade-old Chinese wine, chicken fat and succulent clam juice, the dish comes served with chicken oil and flat rice noodles and is an absolute must. Reservations aren't the easiest to come by, so we do recommend booking around a month or two in advance.
https://www.thechairmangroup.com/  
Man Ho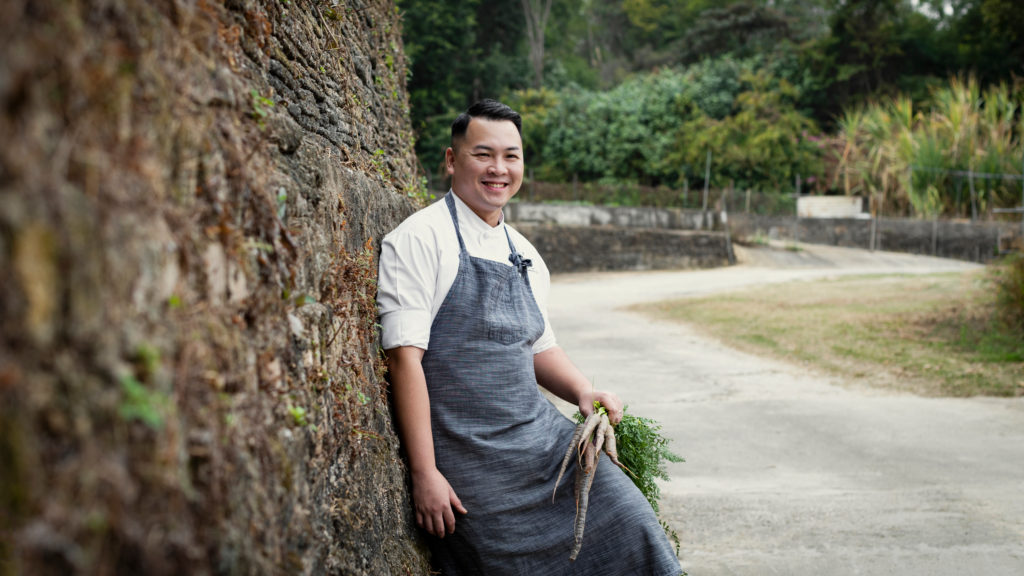 Recognised as JW Marriott's signature Cantonese establishment, Man Ho has managed to build a pretty solid rep for innovative recipes, premium ingredients, and impressively executed Canto-fare. With chef Jayson Tang helming the kitchens, to say Man Ho pushes the boundaries is almost an understatement. Inspired by a childhood spent selling breakfast sandwiches and tea at his parents' dai pai dong — aka Hong Kong's open-air food stalls — dishes here offer an interesting twist on traditional recipes, bringing together the best ingredients with a touch of local Chiuchow whimsy. Try their appetizers if you're looking for some classic Hong Kong nostalgia, and be sure not to miss out on the braised pork belly, or the roasted crispy suckling pig sandwich, which comes complete with foie gras. Of course, we'll always have a bit of a soft spot for their abalone puffs, and the signature char siu too, is deserving of praise.
https://www.marriott.com/en-us/hotels/hkgdt-jw-marriott-hotel-hong-kong/dining/man-ho-chinese-restaurant/
Tate Dining Room & Bar
With pink suede seats offset by touches of gold and grey, Tate Dining Room & Bar is like the physical manifestation of femininity (and #aesthetics). Elegant, dreamy, with a quirky little twist, it's difficult not to be charmed by the pretty interiors of this Michelin-starred establishment. Helming the kitchens is award-winning chef Vicky Lau, who's made it her mission to create artful cuisine, through exciting interpretations of French-Asian fusion dishes. The restaurant currently offers two set menus and a vegetarian option, following an "Ode to" concept where each dish pays tribute to a seasonal ingredient or culinary philosophy. Nature is a big focus here, and the food is presented as a journey, with the menu coming in the form of a thick-rimmed book that unfolds as you progress through your meal. Whether you're a poet at heart, a budding creative, or simply love a good gastronomic experience, this one's definitely one to check out the next time you're in the city.
VEA
For devotees of innovative fusion fare, VEA is among Hong Kong's most hallowed kitchens, bringing together some of the best local ingredients with exciting French culinary techniques. The restaurant is helmed by a duo of F&B veterans — chef Vicky Cheng and mixologist Antonia Lai. Together, they serve up an interesting take on French fine-dining classics, accentuated with Asian influences for a fun, contemporary twist. Dishes hit that sweet spot between the nostalgic and the novel, with anything from pasta options to surprising servings of sea cucumber. While you've got all the customary upscale restaurant staples — cue private rooms and intimate low tables — the marble-topped counters are where most of the action takes place. Arranged in bar-style fashion around the open kitchen, it's the perfect spot to immerse yourself amidst the restaurant's modish patrons, watch the chefs at work up close, and indulge your inner social butterfly. With the lifted drinking ban, be sure not to miss out on the creative cocktail pairings, or head upstairs to check out their bar.
Arcane
With a pretty solid rep for consistently delectable dishes and exquisite plating, Michelin-starred Arcane serves up contemporary European cuisine from its private nook in Hong Kong's buzzing CBD. If you're into classic Western palates, Arcane won't disappoint; each dish is expertly prepared, from the list of specials to the set menus and a la carte options. The food here is ingredient-centric and highly seasonal, and the eatery has a penchant for using only the freshest produce for simple yet satisfying flavours. Seating-wise, opt for a table near the open kitchen to watch the chefs in action, although we'll always have a soft spot for the terrace — flanked by Hong Kong's glittering skyline, you'll be hard-pressed to find a better al fresco experience elsewhere.
Penicillin
F&B's latest buzzword is sustainability, and on Hong Kong's libations front, Penicillin was first to get the memo. Hailed as Asia's most sustainable bar, this snazzy new venue is the brainchild of mixology legends Agung Prabowo and Roman Ghale, who cocktail enthusiasts will recognise as co-founders of the award-winning bar The Old Man. At Penicillin, the spotlight is put on locally sourced and upcycled ingredients, along with organic ferments the bar produces themselves, in what they like to call 'The Stinky Room'. Minimising waste is the name of the game here, and naturally extends far beyond the menu. Furniture is made using trees felled by Hong Kong's typhoons, bills are sent by email, and any leftover cocktail ingredients are turned into hand sanitiser in The Penicillin Lab. Not sure where to start? Opt for the 'One Penicillin, One Tree' — a smooth blend of apple skin whisky, turmeric sherbet, burnt milk, and homemade apple cider. As part of the bar's partnership with ecoSPIRITS, a tree gets planted for each one of these cocktails purchased, to help regrow the Kalimantan rainforests in Indonesia.
Slowood
Though not a restaurant, Slowood belongs on any Hong Kong bucket list. While zero-waste shopping has become somewhat of a trend now in Hong Kong — and mind you, a very welcome one — barely two years ago, the idea was still in its budding stages. At that time, Slowood was among the city's first to offer sustainable products, healthy kitchen supplies, and essentials for the eco-conscious shopper. Enter the organic grocery store today and you'll find everything you need (and didn't realise you needed) from metal straws, to biodegradable paper towels, utensils made from bamboo, and more. We particularly love the produce — think all things dairy-free, gluten-free, vegan and healthy. There's also a substantial range of organic beauty products, along with a series of artisanal goods crafted by independent designers.
Hong Kong Wine & Dine Festival
The Hong Kong Wine & Dine Festival, organised by the Hong Kong Tourism Board (HKTB), is back. This year, the festival is riding high on the city's recovery, with an exciting month-long celebration in November that includes digital events as well as physical itineraries. This festival will serve as a bold reminder for foodies around the world that Hong Kong will continue to be at the top of the list of dining destinations in the post-COVID era.
Click here to find out more about indulgent Hong Kong experiences or visit discoverhongkong.com
The post On the radar: A culinary tour of Hong Kong's gastro scene appeared first on Lifestyle Asia Bangkok.